Charity Jobs
Charity Jobs
Every week, when ever we speak to around a third of presently "between opportunities" job seekers, often part of the answer will be that to get back into employment they have decided to make the move into doing Charity Jobs.
We also see lots of professional and Executive job seekers who have decided that they have had enough of the corporate world, and are now looking at what they call third sector jobs – must be Guardian readers.
Charity Jobs: application
A couple of years ago, before 2008, perhaps the charity sector would have been willing to accept these people as employees. Not so now. In part that is driven by compeetition from other job seekers, and in part that's been brought about by the march towards professionalism in the third sector.
We keep hearing about reports from the high street and retail sector jobs about how the high street is going through a cull of brands: Woolworths, Primark, Bon Marche, HMV, etc. The result is that on many high streets, over 25% of retail space is vacant. Secondly there is the move to the out of town retail shopping park, meaning that high streets need tenants. That latter factor has in part been reversed by the rise in fuel prices and the reduction in the number of households with second cars, but the economics can not be missed.
So the high street must be full of charity shops, right? Err, wrong! Plus if you think "retail" is the only form of charity job, then you are in for one big awakening.
A few years ago, charities were pretty simple affairs, and not businesses. With virtually empty coffers, the few volunteers and occasional low-paid member of staff raised money in their spare time, while spending their daily hours doing what the charity said it did. Promotion was via flyers of the odd emergency fund raising session at the local supermarket, and life just kind of struggled on.
Now, charities have three sides: operations, marketing and message, and income generation which is a pure business line run on business level profit and loss lines. Across the top of the three core lines, are management and strategy.
Still think that you can just walk into a charity job? If you are just a pure volunteer then may be that's possible. Find your local branch, engage with the secretary, and have a chat. Want to make a career of it, or think that you can bolster your Professional CV with six+ weeks of charity work, then in 2012 its going to take a lot more effort.
Charity Jobs: Top10
The current top10 charities in the UK by income are:
The British Council
Nuffield Health
Gavi Fund
Cancer Research UK
Arts Council England
The National Trust
Charities Aid
Oxfam
Save the Children
Anchor Trust
What we might think are the top10 charities by presence on the High Street don't actually come into the top20 on many categories, such as the British Red Cross, British Heart Foundation or Breast Cancer Care. This is an important factor in third sector job choice: why are you going into the third sector?
The professionals in this sector go in because they want to make a difference. Often the biggest charities are not the biggest organisations in either taking action or getting to their perceived objectives. A few years ago I got involved in a charities operations as a volunteer fund raiser in the corporate sector. Suddenly there was a great move from that charity to another. Why? Because the perception was that CharityB was doing a far better job in innovating its operations to achieve its stated objectives, than CharityA was.
So lets have a look at how some charities expect you to apply for charity jobs.
British Red Cross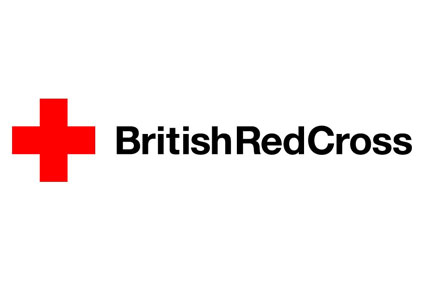 The first one I picked is the British Red Cross. In part that's because its one of the highest profile charities in many measurements, but also because my mother used to work in one of their shops. I say "used to" because they decided to close the shop down, deciding that direct debits and "chuggers" – those brightly dressed people you can't help but notice on Saturday's while shopping, who get a commission on your signing-up – were better at raising money than a few nice volunteers in a shop, which happened to be the fifth most profitable in the country!
The Red Cross website has a Get Involved section, but its under the About Us tag that you will find the Red Cross Jobs section. There are clearly marked sections re Before You Apply and How to Apply, all of which highlight structure and equal opportunities. In summary, not a lot of excuse even if you didn't know who BRC were before you found them/their website to know all about them before you apply, Its well designed and easy to read, so if you don't get accepted on grounds of not knowing about them, its your mistake!
The actual vacancy section is run and designed by GlobalSuccessor.com, and its well in keeping with BRC's brand. It presently lists 88 vacancies across all sectors of employment (excluding local volunteers, apply through your local shop or branch for those), including internships. I haven't added a link here because the url tracks your origin, so its will be different for you.
Overall, its a great employment website – many employers could learn a lot from it. Yes, bit difficult to find, but then most people want to volunteer/they want to raise money, hence the Get Involved section being so prominent: 10/10
Barnado's
Barando's is one of the UK's largest children's charities, and has a well respected operational side as well as innovative fund raising.
Its a nice well laid out website, and the jobs are all under the Get Involved tag. The actual Barnados jobs section is divided into two parts: rreail, and non-retail. I like this – doesn't matter if you are a volunteer or paid, you are all part of one team.
All jobs are listed on Barnando's website and not a third party portal. The current non-retail side lists over 60 positions, ranging from full-time and part time to contract; the retail even more. OK, the pay ain't great, but the training and experience is – plus they are a great charity sector organisation.
There is not as much easily accessible information here about jobs and opportunities at Barnando's, but the jobs are all easily accessible and found: 9/10
British Heart Foundation
If you are not put off by Vinny Jones's excellent advert – hope it wins an award, great fund and saves lives – then the BHF website is bright and easily accessed.
Again it has a Get Involved section, but again the British Heart Foundation Jobs are found under the About Us section. There is information here, but the front page of the jobs sections makes it feel a bit bare. There is a big "Contact Our Recruitment Team" button, but that's really an eMessage feedback button. Again the jobs are split into Retail and non-Retail.
In both cases, you will get fed into the Amris.com portal (where you have to register), and then all the retail and non-retail are in the same pot – I don't get that, why split it before? There is a lot more jobs-application type information here, so it makes sense as to why its not on the BHF's own website a test perhaps? When I searched nationally, there were only presently 11 vacancies, all in the retail sector, but well spaced.
Having found the jobs sections, its fairly bare, but the portal offers more once you get there. Not an easy portal to use, but I have seen worse: 7/10
Dogs Trust
Dogs Trust is a dogs sanctuary with branches across the UK. Founded in 1891, Dogs Trust (formerly the National Canine Defence League) is the largest dog welfare charity in the UK. The key issue about dogs trust is that they will never put a dog down unless there is a terminal medical condition.
Want to find the Jobs sections? I resorted after 10mins to Goggle, and found Dogs Trust Jobs eventually – its actually in a tab right at the bottom of the home page. There are presently 15jobs listed, but as they advise most jobs are advertised in local or national media. The variety is excellent, from managerial through veterinary medical to admin tasks. There's lots of information on the website about Dogs Trust, but not in the jobs section: basic instructions. So as Dogs Trust would say themselves, its a "Fetch" situation! But, when you find a suitable job, there is a full MSWord-level job description, so no excuses and not knowing what is required.
After being difficult to find, the jobs section expects you to "Fetch" the required corporate information, but gives you lots of information about the actual job. Not too hard to apply, but not too easy either: 6/10
Ty Hafan
Forgive me, we're based in Wales, so I was bound to pick a local Welsh charity!
Ty Hafan (The Haven) is a children's hospice based just outside Cardiff. Its pretty local, but its pretty good at digging into the pockets of local people and business to raise funds – in a very nice way.
The website is nice, bright and open, and again there is a Get Involved section, but Ty Hafan Jobs are directly under the About Us section: no fussing about, straight to an onsite list. There is only one job listed at present (Temporary Head of Events Fund Raising), but its a full job description. There's lots of information around about Ty Hafen, well posted, so not a lot of excuse on not being informed.
Its a local charity, but there is lots of useful employment information. Clear instructions, easy to apply, and a great example of a low-cost but effective charity jobs employment page: 9/10
Charity Jobs: good opportunity?
The old view on charity and third sector jobs is long gone, and in these tough economic times competition is high. "Because I like cats" is not going to cut it! Secondly, because of the professionalisation in the last few years, your attitude needs to change but the skills you gain will be more easily transferable. Being asked to raise £100,000 on a shoe string budget with just a list is a task that any professional marketeer should be proud of, and make you easily transferable to the commercial sector.
So if you are thinking about charity jobs, think why: for them, and for you. In part that is about skills application, but in part that is also about ethics. Its a serious sector now, so take job application in the area seriously as well.
Good Luck!
NB: Are you a UK Charity and want us to review your Jobs portal? Tag a comment on this bog post, and we will be happy to do so
===================================================================
If you have any questions, call us on 0844 884 2825
If you need an interview winning solution, sign-up for our Professional CV service
If you want to check the suitability of your existing CV, then get a FREE CV review
===================================================================
No Responses to "Charity Jobs"
Charity Jobs: Where are the opportunities? | Charityadviser | Scoop.it Says:
January 26th, 2012 at 5:26 pm

[…] cv4.biz – Today, 5:26 PM […]

Richard Coleman Says:
January 26th, 2012 at 5:38 pm

Interesting article. I took early retirement two years ago and have managed to find work as a fundraiser in the Third Sector. Currently I work for two charities and I also freelance. Fortunately I had been working with and in charities for a number of years. Those skills plus my skills gained in my previous employment enabled me to gain employment. It is probably best to start looking for work in small to medium sized charities rather than a 'big' name.
However, it is all about passion and persistence!
Sign Up to the Newsletter
Recent Posts
Categories
Archives