What learning to fly taught me about job choice and career happiness
What learning to fly taught me about
job choice and career happiness!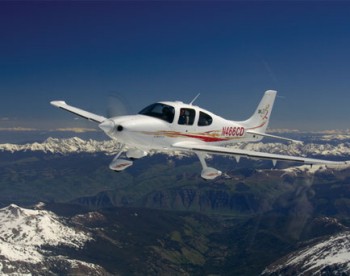 If you have read this blog is much detail, then you will know that I have little practical faith in a psychometric test as a way of selecting potential future employees.
This doesn't mean that I dismiss psychometric tests. If you have 1000 positions to fulfil and 100,000 job applicants, then streaming them or selecting those with the best potential, followed by a 10min psychometric test is the most effective way of doing that. The London 2012 Olympic organising committee recognised that, and hence authorised training partner McDonald's – yes, those people who make the ham burgers – to use psychometric tests in the vetting and selection procedures.
However, my problem with psychometric test can be summarised in these two points:
Even when a psychometric test says a definitive yes or no, the final choice is always with the Hiring Manager. The only yes that counts is the Hiring Managers: period, end of, no argument! I have seen plenty of psychometric tests say no, and yet people get hired because the Hiring Manager said yes
Psychometric tests are mass process culling machines, not accurate predictors of capability or results. Two friends applied to be volunteers to London 2012, both world class in their capability; one even lives less than five miles from the Stratford site, so should have been given priority. Neither was selected in their specialist professional area. One reapplied, so if you happen to be driven around London this summer in a BMW driven by a world class social media and web marketing expert, then you'll now know why!
In Part1 and Part2 of the Five Steps to Employment, one of the implied tasks is to find out where you work best. One part of that is extracting your Competencies – skills, qualifications, experiences – and the other part is assessing the best environments in which you work. Now much as though most Job Adverts are written around Competencies/SQE, from your point of view as a job seeker you should be as conscious about the later. If you are not, it is probably the primary reason that your career is currently turning over in six-month slots, rather than three year terms.
I only realised the power of this issue when looking back on my own experiences in gaining my private pilots license. Let me explain
Leaving corporate employment
When I first left corporate employment, I was offered a package of reassignment by my former employer. This was undertaken by a world class reassignment organisation. No, it wasn't A4e who to date have always earned their income directly from Government contracts, but another similar but commercial organisation. I was given lots of psychometric tests, and at the end told that I should work in a team: Wow! They got paid £3,000 to generate that answer, and wasted six two hour slots to generate it!
In the previous six months, I had been winding down my corporate responsibilities. I had a lot of holiday leave stored up over a 22 year career. In taking the voluntary redundancy package, four weeks would be paid to me, while the rest would be lost. So I decided that I ought to do something with it, and agreed a deal with my boss to work for a period, then take the rest of my notice as holiday so as to use it up. I had ten weeks leave owing, so I had to use up six weeks: what should I do?
I love travel. Yes, the actual task of travel. First there is planning, then logistics, then packing, then tactical operations in the field, and finally learn and wrap up. From 1992 to 2002, I had travelled extensively around the world, mostly in planes. So after deciding that I could learn to sail again in my old age, I concluded that with the physical requirements to be a pilot, and as I was about to turn 40, I would learn to be a pilot and fly.
Learning to fly
Now from a casual observer's viewpoint, flying seems sexy and highly paid. The pay is quite good, although the reality of the high pay today is that thanks to the low-cost airlines and general aviation restructuring, high pay is now only gained late-on in your career. Up until that point, 70% of pilots carry a debt of £ above 150,000 in training costs around.
To train as an amateur pilot, you need to firstly pass a physical ("Like what the Spitfire pilots would have undertaken" as the Doctor at Gatwick told me), and then gain 40hours of flight time. After then passing eight examinations,finally there is a two to three hour practical examination. In summary, it makes the DVLA driving test look like a Sunday afternoon tea party. But when you consider that if something goes wrong, thanks to gravity you, your passengers and possibly some people who happen to be below you die, it's good that the test is so stringent.
I started my flying training at Biggin Hill, but even with lots of time on my hands, to run up 12 hours on my flight log I had to book 36 1hour lessons. The problem is that the weather in the UK is very restrictive on trainee pilots. When you are restricted to 3,500 feet maximum altitude in South East England, there is a lot of weather that can disturb your training. So as I still had those six weeks of holiday owing, I booked an intensive course just outside San Diego, California.
Top Gun and Las Vegas
I had been travelling on business to San Diego for three years, so knew the location well. My first purchase was a US Navy baseball cap, insurance in the worlds largest navy base community. Plus San Diego was the location for the shooting of the movie Top Gun, so I could live out jet fantasies while training on what amounted to something more akin to a Flymo!
As America is bigger, so is the space in which you can fly greater; day one we went to 10,000feet, an altitude I could only dream of in the UK (plus, it makes things safer: muck up at 10kft, and there's a lot of air in which to make safe decisions). Secondly America is cheaper, so I got fully licensed and had another medical – without needles this time, and still without rubber gloves – all for a total "holiday" cost including accommodation and food of less than £5,000.
I got taught by an Australian, who was running up hours as an instructor. Commonly, professional pilots who are self-sponsored (ie: running up a debt of £150,000), need to gain 750+ hours before any commercial airline will consider them competent. To gain a full commercial pilots license, you need 1,500 hours on your flight log. So self-sponsoring pilots will train others, and get paid peanuts, to accumulate their 750 hours. Secondly, being taught by an Australian was a bonus. Not only was he funny, but also Australia has the toughest set of conditions to pass to become a pilot. Under the Australian version of the CAA/FAA, pilots need to run-up 100 hours as an amateur to gain a license. Hence "where would you land" became the key phrase in my flight time. No wonder why Qantas is the world's safest airline.
Flight training was fun. For 15-20 hours its all about controls, basics and then doing real flying under your instructor's guidance. At about 25 hours you do your first solo – a simple circuit around the local airport, a flight time of about 90 seconds – after which you are fully doused in the smelliest water that the mechanics can create from whatever the last engine service gave them! Then its a three long solo flights, followed by a three hour confirmed triangle over at least 70miles. Finally, if you have passed all your exams, the final 2+ hour flight test.
My instructor only had doubts about my landings, but cured that one day by stalling the engine and getting me to do a crosswind landing at one of southern California's busiest international airports: phew! On my test, my dead-stick landing was mucked up by a deaf rich American pilot. Thankfully I coped with it by extending my downwind and base legs, and hence got told by my examiner that it was the safest that he had ever felt on a flight test.
That night, my Aussie instructor had promised me that if I passed, that we would go for a night out in Las Vegas. Of course, as I was employed and he was a penniless hours builder who had just found out that his wife was pregnant, I would pay – but it was a night in Las Vegas! The flight up was in the early evening/night, and my approach was on to a runway that ran parallel to the infamous Vegas strip. The van that picked us up also picked up golfing legend Arnold Palmer – we parked our advanced Flymo next to his mach 0.98 private jet – and we were then driven direct to Caesars Palace. That night was fun, and not too expensive.
Being an airline pilot is less fun that driving a bus
But the next day was when I realised that flying was not fun. Those jokes about "the world's most expensive coffee" are true. The third member of our party flew the return trip, and it was three hours of complete boredom. Yes, we started out over the Grand Canyon, but after that flying in a straight line over desert is a lot less fun than bus driving: just another job. I got back to the UK, did a flight with my instructor to France, and realised the same thing: once you did the take off, then looking at instruments and out of window wasn't fun.
I stopped flying three years ago. When I started economically it was cheaper to fly across parts of the UK than take the train, when in a party of three or more going over 250miles. But by the time I gave up, fuel was expensive and I had a green consciousness. I'd also realised something more profound. For me, driving a bus would be more fun than flying. Let me explain.
Flying career lessons
I am an engineer by training, so breaking things down into little pieces of understanding is a great mental reward. Secondly, learning is fun: its the same "breaking things down" reward issue. But, and here's why driving a bus would be better for me than learning to fly: I feed off of the interaction with people. Yes, much as though I could fly, sitting in a computer at 10,000ft is really much like doing the same thing at 3 feet on your computer in your home, using any flight simulator. The sexy technical stuff is in the take off, landing, and turns. After that its watch the horizon,and scan your instruments. There is no people interaction, and that kills it for me.
From 1993, I have always worked in small, fast moving, learning teams. I worked on selling BT's first outsourcing deal, and was one of the first 30 employees in that unit that attended an infamous event in the Lake District, that now makes up almost 30% of BT's total global turnover. I then worked on selling BT/MCI's first global outsource deal, with three other very special people. Then my effective last job in BT was developing sales and delivery systems to sell content hosting via either ourselves or AT&T or Japan Telecom: team size, 25 people. I left BT and joined a cost reduction franchise, and developed better sales procedures – pity their ethics and internal sharing procedures didn't match my love of addressing, learning and sharing. I then moved into recruitment – a business I still today call "the last bastion of the photocopier sales person" – because frankly, people fascinate me, and people interaction is my greatest feed and reward.
Then I started a Professional CV Writing business. Why? Because something which should be so simple as job search was actually a  little bit more complex than as far as I could see anyone had explained before: my original question on this path, being why do good job seekers get rejected? But by simply and quickly changing their approach, it was obvious (to me) that job seekers could be much more successful, far quicker/in a shorter time scale. Having looked at the business from both sides, I felt that I could make a difference by doing something better from my learning. I certainly don't do CV Writing for the money – it pays 10x less than recruitment, which I still enjoy. But it is the people interaction which is so much more fulfilling.
For me, hence, much as though I can breakdown an operation and see how something works, and even operate it; unless there is people interaction in the form of a small team and constantly changing people interaction, I get bored.
It's taken me almost 50 years to realise that, and I directly spent £5,000 learning to fly to get to that "Oh" moment. I hope that from my learning, you can do the same thing in less than a week of your job search, possibly a few days or a couple of hours. It is all available to you, today, for the bargain price of £147.
Wherever you may be, what ever you may want to do in your life or career, I wish you – Good Luck!
===================================================================
If you have any questions, call us on 0844 884 2825
If you need an interview winning solution, sign-up for our Professional CV service
If you want to check the suitability of your existing CV, then get a FREE CV review
===================================================================
Sign Up to the Newsletter
Recent Posts
Categories
Archives